Are you seeing unusual number or statistics in your Adwords campaign too. Did your IT managers ask you to find out how you can optimised more your Adwords campaign? The following are experiential method of optimising your Adwords campaign based on my personal observation and test. It might not give you the same results but it will be helpful to advance with in-depth  theory and strategies on Google marketing.

1. Look for new keywords that suddenly appeared in particular date. For example, website design company in Perth keyword was not present Sept, October and November but it suddenly gets 7 clicks at 1000 impressions at $3.50 bid this December. It already has 10 clicks this January so it might be getting a stable source of traffics. Look for the cost of clicks and see if you can give 50 cents higher. Adword is giving average click stats without standard deviation so you can not see the difference between 2 CPC. You will also amazed that this new keyword only has 10 search volume a month on the Google keyword planner.
2. Look for small search volume keywords that provide huge impressions in your Adwords. Google provides statistics on search volume monthly. Everybody expects that these keywords have low search volume and they do not compete on these keywords. Then ifthis term suddenly produced more than its expectation then it could be a jackpot key term. You can expect less advertisement competition so you can proceed with higher bidding to capture the market. For instance
"Homepage design company in Perth has 10 monthly search volume yet on Adwords this October it produced 4000 impressions with 50 clicks. This Dec it has 10 clicks at 2000 impression already. We are enjoying this keyword so before other webmaster finds out, lets kill it.
3. Look for specific keywords that have low click rate. For example, the term Homepage design got 1,137 impressions yet we got only 3 clicks from it. That is indication of poor CTR. One way to improve CTR is to create an advertisement exact to the term with description that explain the term. More specific means more probability to convert.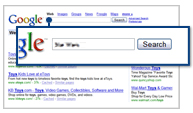 4. Look for a keyword that has different meaning in your target locations. For example, in the United States the term web builder in Perth means people are looking for webpage editor or HTML page editor so that they can design the website by themselves. However, ina different country this term could be a different meaning which in turn the real keyterm the local community is frequently used (web builder) instead of web development in Perth. Jackpot, international competitors are not targeting this term so you have lesser Adwords competition. You can get click share with a less expensive bid.
5. Look for a very small phrase used by busy people in searching companies or services. For example Mobile App Maker Company is a complete term but this potential customer might just use make an app. This could have different meaning so you need to be creative with your 2nd line ad descriptions to make sure you will not create a bounce rate for your site. This could be a good source of traffics too since there is less competition for this term.
6.  Look for the sudden drop trends on impressions. If you are enjoying an average of impressions of 4000 with 20 clicks then suddenly the impressions go down in the first week or 2nd week. This could be due to competition. A new bidder appeared and its getting the pie. Another possibility is one of the competitors raised the bid and its killing the share. You can actually your position by looking the SERP through reliable proxy sites likehidemyass.com and Google incognito . Now it's up to you if you want to compete with the higher bid but my suggestion is to go back with less competition and increase the bid than fighting for expensive and less search volume.
7. Look for double meaning keyterms. A term like to create website could be how to create a website which not the right target. This type of keyterm could cause short in conversion target. It is better to spend a much higher CPC as long as it is exact keyword rather than losing from unfamiliar terms. On the other hand you can test this keyterm by creating 2 landing page designs. First have a sales page with the content focus on tips on how to create a website then see if the time on site and bounce rate is good. Then just provide a link to your service or product page. You can expect less conversion on this. Now  with the same add, change the landing page with focus on Create a Website Service. If the conversion is high then you have a jackpot for it.
8.  Look for a month with an unusual batch of fresh keywords with good impressions. The possible reason for this is one of the advertiser that spends huge budget failed to replenish their fund. So the traffics are now distributed to average spender like your ad campaign. To improve your ppc score, push for more higher bid for these keywords to capture the market. For example, the key terms here are not producing a good Adwords impression for June, July and Aug and suddenly appeared in May:
Perth apple apps design,
Perth based web design sites,
Web design websites from Perth,
Web developers from Perth and
web site companies from Perth.
Suddenly we were able to get clicks on each keywords this May on the same bid amount even thought the first page is not met.
9. Look for double meaning keyterm  but with local targeting opportunity.  The term "Designer Perth and eCommerce Perth" produced 2,856 impressions with 5 clicks. Very small clickrate because the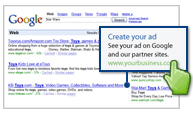 advertisement descriptions tell so what is all about. However 5 clicks there could be meaningful for your business.  What you should do is to create another search engine advertisement focus on this keyword and stress out that it is a web design service offered for Perth companies. This is one way to reduce bounce rate.
10. Look for keyterm with very high click rate. For example, the term "App store developer in Perth" produced 2 clicks with only 7 impressions in January and never came back in February and March. When I look at the search volume through the Google keyword planner, it does not have enough value as well as no bidding.  The statistics tell something that these are not good keywords. Since the effort to spend is not meritorious, I rather remove keyterm to my PPC campaign.
All the strategies and suggestions written here are personal experience. The test is on-going so I cannot provide you the final judgement. However, I am seeing good impressions and clicks stats already. If you need a top notch web design Perth company or interested of running a  pay per click campaign with adwords then contact us now.